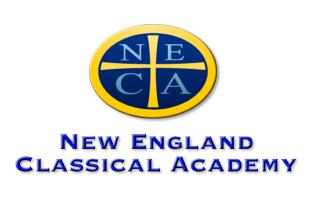 St. Valentine's Taste of Italy
The New England Classical Academy (NECA) is pleased to invite you to a gourmet eight course Italian dinner to celebrate the love of food and wine on St. Valentine's Day! Each course is paired with Italian wines to enhance your food experience.
Aperitivo: Olive toscane, noccioline, salsiccia, pecorino e salsa al meile, e salsa di gamberi
Tuscan olives, nuts, Italian sausages, pecorino honey dip, and shrimp dip
Paired with La Luca Prosecco
Antipasti: Bruschetta pomodoro
Toasted crostata smothered with fresh roma tomatoes, basil, and garlic, drizzled with olive oil
Paired with La Luca Prosecco
Primi:
A. Risotto con funghi
A northern Italian tradition made with wild mushroom and parmesan topped with a drizzle of truffle oil
Paired with Viberti Nebbiolo 2013
B. Bucatini all'amatriciana
A subtly piquant pasta from the village of Amatrice bursting with roasted cherry tomatoes, basil, and pancetta
Paired with La Carraia Sangiovese 2015
Secondi: Filetto di maiale toscano con verdure grigliate
Succulent Tuscan seasoned pork tenderloin paired with balsamic and pesto served with a selection of rosemary roasted vegetables
Paired with Guidobono Barbera D'Alba 2014
Insalata: Insalata sicilian
A Sicilian arugula and fennel salad filled with oranges and olives tossed with a simple lemon vinaigrette
Paired with Luna Nuda Pinot Grigio 2015
Formaggi e Frutta: Formaggio Italiano
A delicious array of hard and soft cheeses served with fruit
Paired with Warre's Otima 10 year Port
Dolce: Panna Cotta
A time honored northern Italian custard of luscious vanilla beans and cream accented with fruit and chocolate
Paired with Pallini Limoncello
Caffe and tea
Notes - We have gluten free and vegetarian substitutions. Also, if you wish to be seated at a table with other specific guests, please request this in the notes with meal substitutions when you order tickets.
The dinner starts promptly at 6pm, and traditionally finishes by 10pm. We'll take short breaks between some courses to listen to student recitals of poetry and sonnets. Tickets are $100 per person plus a $5 administrative fee for online tickets. Tickets are also available at Bouteille in Claremont and at the NECA school office during regular school hours.
In addition to the dinner, you have the opportunity to bid on art pieces from our NECA collection via online auction below. This will transfer to a silent auction during the event. Items will be awarded at the end of the evening to the highest bidder.
All proceeds from this benefit dinner will support student programs at the New England Classical Academy, a 501(c) registered not for profit school based in Claremont, New Hampshire. More information about NECA is available at http://newenglandclassicalacademy.com.
Live Event Details
Sat Feb 10, 2018
6PM - 10PM EST
Claremont Senior Center
5 Acer Heights Rd Claremont, NH
Add to My Calendar
Get Directions