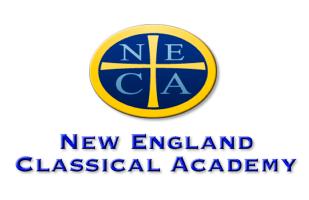 5th Annual Murder Mystery Dinner!
Tickets are on sale now for the 5th annual Murder Mystery Dinner Theater "Writing a Will Can Be Murder!". The production will be held Friday and Saturday, Oct. 27 and 28 at the Claremont Senior Center, 5 Acer Heights Road, at 6 PM. An evening of delicious food and hilarious entertainment, this annual event sells out every year.
Set in the 1980's, aging movie star Betty Crawford (Jessica Cota) once led a glamorous life on the red carpet, surrounded by reporters, movie producers, and directors vying for her attention. Everyone wanted to rub elbows with her. But these days, she lives alone with her maid Rose (Maya Lindberg), and the rest is only a memory... and a series of hysterical tongue-in-cheek flashbacks to the 1930's era of black and white films. Wouldn't you know, when Betty revises her will, suddenly everyone in her life, both past and present, just happens to show up for a "social call?" Her estranged daughter Mildred (Marguerite Cottrill), her so-called devoted neighbor Joan Davis (Anna O'Hara), her former director Alfred Stephen Lucas (Joseph Heacock), her former butler Barrymore (Aaron Allen) and her antagonistic Producer (Aidan Santoro) all suddenly "check in" on the has-been movie star. Not surprisingly, Betty ends up murdered! When a library cop, Officer Garfield (Zachary Fagan) shows up to present a citation for a book that's years overdue, he decides he's practically like law enforcement, so he puts the clues together to help solve the mystery of the murdered movie star. The audience's help is needed to solve this hilarious send up of the golden age of Hollywood films!
Tickets are $30 for dinner and the show and reservations are required. Dinner choices of steak tips or spaghetti squash are available and both come with salads, side, dessert and coffee. BYOB, a friend or two and dress in your best Hollywood ensemble or Eighties outfit and be entered to win a door prize! All proceeds benefit NECA.
In addition to the show, we have a selection of Fall artwork for auction that anyone may bid on. The online auction is available for bids now, and will transfer to a silent auction during the shows. The winning bids will be confirmed during intermission on the Saturday show.
Live Event Details
Fri Oct 27, 2017 6PM -
Sat Oct 28, 2017 6PM EDT
New England Classical Academy
18 Central Street Claremont, NH
Add to My Calendar
Get Directions
New England Classical Academy is please to be offering lovely hand-decorated wreaths for the Holiday Season!
Orders are due November 27, 2017 and wreaths will be ready for pick-up beginning November 29th.
Many thanks to our sponsors: