Auction is now closed. Thank you to everyone who bid and helped raise $3,331 for the VT Food Bank and Red Cross!
Winning bidders' items will be shipped next week at no cost to bidder.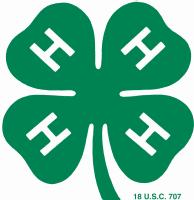 University of Vermont 4-H's Northeast Region 4-H Volunteer Forum Auction is now open. The auction will open on October 29, 2012 at 8:00 am EST and close on November 19, 2012 at 10:00 pm EST.
All proceeds from the auction will be donated to two Vermont non-profit organizations – the Vermont Food Bank and the Vermont Red Cross – to continue to provide relief to Vermont individuals whose lives were affected by the damage of Hurricane Irene. You can also donate without bidding by clicking the "Donate Cash" link on the left side of the page.
Many Vermont businesses and friends of 4-H have donated products and services such as Vermont authors' signed books, retail gift certificates, hotel stays in Vermont inns, handmade goods by Vermont artisans, 4-H clover items, maple goodies, resort packages, gift baskets, and more - guaranteed to delight and surprise. So, tell your friends, family, community. Let the bidding begin!
All items will be shipped to winning bidder at no cost.

Here's your opportunity to help Vermonters in need while bidding on specially collected items just for you, the most enthusiastic youth volunteers in the Northeast.
Click on their logo to learn more about the organizations this auction will benefit:
AUCTION WATCH: Featured Items