Live Event
Sat Mar 24, 2018
5:30 PM - 9:30 PM EDT
DoubleTree by Hilton Leominster
99 Erdman Way, Leominster, MA
Order Tickets
NRWA Online Auction 2018 Opens on Tuesday, March 13th!
Seeking Donations of Items and Services, Now thru March 1st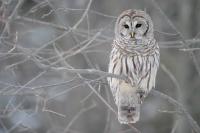 This year the Nashua River Watershed Association is holding both an Online Auction and its biennial Live Auction!
The Online Auction will begin on Tuesday, March 13, 2018 at 5:00 a.m. and end at 1:00 p.m. on Thursday, March 22, 2018. For details about our great live event on Saturday, March 24th, click Live Event Info at your left.
How can you help? NRWA is currently seeking donations of items and services for both our online and our gala auctions. Want to promote your local or online business? Have extra tickets to a sporting event? Downsizing and have like new or gently used items to pass on? Tech goodies, trips and excursions, concert tickets, gift certificates, lawn and garden services, antiques, jewelry, handmade pieces...all make great donations. The donation deadline is March 1st. Remember a great auction needs great items. Can you make a donation? Contact Nicole Waters at (978) 448-0299, email auction@NashuaRiverWatershed.org, or use the Donate Items button in the links on the left.
With a forty-year history of success, the NRWA is a regional leader in natural resource protection and environmental education. Proceeds from the auctions will support the Association's vital work. Click on the banner to learn more about the NRWA.
Please use the links at the left to sign up to receive auction updates via email and to tell your friends, family, community about our auction.
Help us get everyone in on the auction action!