Live Event
Fri Mar 1, 2019
6PM - 10PM EST
Golden Unicorn
18 E Broadway, New York, NY
Order Tickets
PS126 MAT's 2019 Lunar Banquet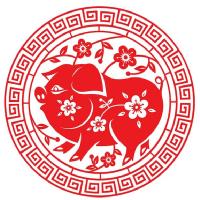 P.S. 126 MAT Parents Association is proud to invite you and your family to our 2nd Lunar New Year Banquet Fundraiser!
10 Course Dinner • Student Performances • Raffle
Location: Golden Unicorn, 18 East Broadway, NYC
Date: March 1, 2019
Time: 6-10 pm
P.S.126MAT is a kind and rigorous community school nourishing a diverse population of learners. Our goal is to actively build and sustain a nurturing environment for our children, acknowledging, encouraging and expecting our students to be joyfully and actively involved in all areas of academic study.
The Lunar New Year Banquest is a great match for our values. Also known as the Spring Festival, it celebrates new beginnings, the union of family and communities with hopes of health, wealth and longevity for all. The Banquest is a family oriented party with lion dancing, student performances, dancing and and an overabudance of food. Please come join us for this life affirming celebration.
The Lunar New Year Banquet will raise much needed funds to support our children in the following areas:
Reading Programs - Teacher Development - Sciences - Arts - Technology
Thank you in advance for supporting the Parents Association of P.S.126MAT