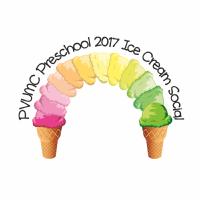 The Online Auction is Open! The PVUMC Preschool 31st Annual Ice Cream Social will be held on April 27th at the preschool!
The online portion of PVUMC Preschool's 2017 Ice Cream Social is now open. The auction will run from April 20th, 2017 to April 27th, 2017, with the live event taking place on April 27th, 2017 at PVUMC Preschool. Proceeds go to PVUMC Preschool in order to support school improvements and scholarships. Auction items range from vacation getaways to donated items guaranteed to delight and surprise. So, tell your friends, family, community. Let the bidding begin!
Buy your tickets by clicking on the "ORDER TICKETS" button below. Your tickets for the event will be available the night of the Ice Cream Social at Will Call.
Live Event Details
Thu Apr 27, 2017
5PM - 7:30 PM MST
PVUMC Preschool - Fellowship Hall
4455 E. Lincoln Drive, Paradise Valley, AZ 85253
Add to My Calendar
Get Directions
PVUMC Preschool's 31st Annual Ice Cream Social
I Scream, You Scream, We all Love.... ICE CREAM!
April 27th from 5:00-7:30 p.m. at PVUMC Fellowship Hall
Silent Auction ~ Dinner by Chestnut ~ Entertainment ~ Children's Artwork ~ Ice Cream by Culvers ~ Cookies
Make Your Bid to Support PVUMC Preschool!
Now is your chance to not only get all the great items you want, but to do it knowing you are helping support PVUMC Preschool.