An Auction and Live Event to Support the REAL Riders
AUCTON has started, see below!
Tickets to Live Event Available Now!
In August 2017, the REAL Riders will meet in Seattle, turn our backs to the Pacific, and begin an epic, 5,000 mile, 3-month, off-road bike ride across the United States.
We are riding to raise awareness and funding for kids who the traditional education system has left behind. Highly at-risk urban students. Kids who would be drop-outs -- statistics -- if not for schools like Boston Day and Evening Academy. BDEA and its partner schools across the country step up when the system fails.
BDEA sees potential in these young adults, and it chooses to act. We choose to act, too, to try to make our community a better place. And, since the road to a diploma is not an easy journey for these students, it seems only appropriate that we take the hard road back to Boston.
It will not be easy. It will not be comfortable. It is not supposed to be.
Help us help these deserving students. Together, we can make a difference.
On May 6, 2017, we will cap off the team's fundraising efforts with a live event (see below).
Please note: funding raised through the REAL Riders auction and live event will help offset the team's expenses. The ride is making it possible for us to separately raise funding for BDEA, but we need a bit of help to make this 3 month undertaking possible. Donations to the REAL Riders fundraiser are not tax deductible.
Live Event Details
Sat May 6, 2017
6:30 PM - 10PM EDT
Rooftop Terrace at The Troy
266 East Berkeley Street, Boston
Add to My Calendar
Get Directions

CLICK HERE TO PURCHASE TICKETS
Tickets are $85. Your ticket is admission to the party, including amazing food and drink, plus entry into our drawings for fabulous giveaways throughout the evening. No raffle tickets will be sold-we are simply showering you with Schwag for simply coming to our party.
Giveaways include: Red Sox tickets, gift cards to bakeries and restaurants, museums and more.
The Troy Boston is located at 55 Traveller Street, Boston. For our event, you will need to enter through 266 East Berkeley Street, where you will be greeted upon arrival. Your name will be at the door, but please have your e-ticket confirmation handy.

Recommended parking: Just across the street there is plenty of parking in the lots under the expressway at a discounted rate for the evening.
Proceeds from the REAL Rider Fun'Raiser will help offset the riders' expenses. Help us make a difference for BDEA! Donations to BDEA are tax deductible. Donations to help out the team are not. Help us help BDEA.

Our epic off-road ride will support Boston Day and Evening Academy, a life-changing school for highly at-risk urban students the traditional system has left behind. BDEA catches these kids, gets them through high school, and enables a future full of possibility and hope.
To learn more about the REAL Riders, please visit: realriders.org
REAL Riders FundRaiser Auction Items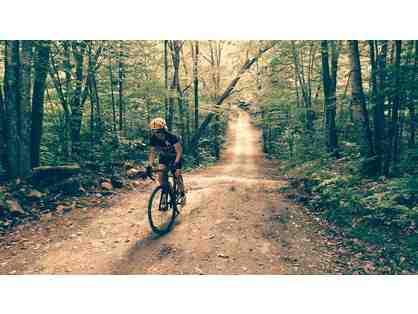 Customized REAL Riders Gravel Exploratorium -- Tamworth NH Edition (June 3, 2017)