Featured Sponsors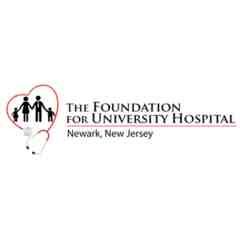 The Foundation for University Hospital
Donate Cash
Auction Links
A Gala to Benefit The New Jersey Trauma Center
BECOME A GALA SPONSOR
SPONSOR A TABLE AT SYMPOSIUM

Join us for a spectacular evening of dinner and dancing overlooking the New York City skyline at Highlawn Pavilion celebrating the legacy of renowned surgeon, Benjamin F. Rush, Jr., M.D., founding Chairman of the Rutgers New Jersey Medical School Department of Surgery. Proceeds will benefit The New Jersey Trauma Center Survivorship Program at University Hospital.
Highlights will include special performances by Grammy Award winner Dionne Warwick and The Duchess of Gospel Music, Cissy Houston, accompanied by Nat Adderly, Jr.
____________________________________________________________
THE SURVIVORSHIP PROGRAM AT UNIVERSITY HOSPITAL
A traumatic injury is life-altering in so many ways. For our patients and their families, support is necessary long after the crisis is over. Understanding the need for a holistic approach, The New Jersey Trauma Center offers resources and programs for survivors, families, and friends to support one another as they resume their lives.
University Hospital is the clinical partner and teaching hospital for Rutgers New Jersey Medical School. Its Foundation supports outreach programming like the trauma survivorship program in the greater Newark area.
BECOME A SPONSOR
The Foundation for University Hospital, A New Jersey Nonprofit Corporation is a 501(c)(3) not-for-profit organization. A portion of your donation is tax-deductible to the fullest extent allowed by law.
Tax ID # 47-1686351

Note: For credit card transactions, a 2.9% convenience fee will be applied. Or, mail check payable to The Foundation for University Hospital, 150 Bergen Street, D209C, Newark, NJ (no fee).

Live Event Details
Fri Apr 28, 2017
7PM - 11PM EDT
Highlawn Pavilion
One Crest Drive West Orange
Add to My Calendar
Get Directions
Celebrating the Legacy of Benjamin F. Rush, Jr., M.D.
For tickets or to become a sponsor, use ORDER TICKETS button

GALA DINNER
Highlawn Pavilion
One Crest Drive
West Orange, NJ
7 pm to 11 pm
EDUCATIONAL SYMPOSIUM
Recovery from Trauma & Critical Illness
SPONSOR A SYMPOSIUM TABLE

Delta Dental Educational Conference Center
50 12th Avenue, Newark
9 am to 4 pm


KEYNOTE SPEAKERS
Mark A. Malangoni, MD, FACS, Associate Executive Director
American Board of Surgery

Judith E. Nelson, MD, Chief, Supportive Care Service
Attending, Critical Care Service
Memorial Sloan-Kettering Cancer Center
______________________________________________
Sponsorship and Ad Journal Opportunities Available
DOWNLOAD A SPONSORSHIP and REGISTRATION PACKET
To pay by check, download a registration form and mail check payable to:
The Foundation for University Hospital
150 Bergen Street, D 209C
Newark, NJ 07103

Visit uhnjfoundation.org/events for more information or sponsorship and journal ad opportunities.

For more information, contact us:
Phone: 973.972.1873
Email: info@uhnjfoundation.org
The Foundation for University Hospital, A New Jersey Nonprofit Corporation is a 501(c)(3) not-for-profit organization. A portion of your donation is tax-deductible to the fullest extent allowed by law.
Tax ID # 47-1686351