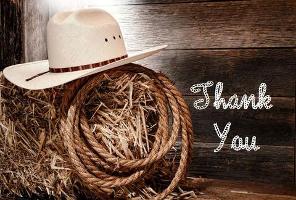 Auction Closed! Thank you for taking part!
The A-L Corral Silent Auction & Carnival 2018 was a great success. Thank you all for taking the time to support Afton Lakeland Elementary School. Congratulations to everyone who:
placed a winning bid
generously donated an item for auction
invited family, friends and community to our carnival and auction. We hope you had as much fun as we did!
Live Event Details
Sat Apr 21, 2018
10AM - 2PM CDT
Afton Lakeland Elementary
475 St. Croix Trail S Lakeland, MN 55043
Add to My Calendar
Get Directions
Get your boots and hats ready for our A-L Corral Carnival and Silent Auction!

Our Carnival is our most family friendly, fun, event of the year! We will have games and prizes for all ages, from 0-100! From face painting and balloon artists, bounce houses and slam dunk inflatables, the ever-popular pop toss and cake walk, and games just for the little ones like Pluck-a-Duck, sucker tree, Plinko and MORE, the whole family will have loads to do!
Thank you to our Sponsors!
It is never too late to partner with the Afton Lakeland PTA and become a financial or in-kind sponsor. Contact us here or at via email; afton-lakeland@hotmail.com to see how we can work together to promote your business and help support our staff and students at Afton Lakeland Elementary!