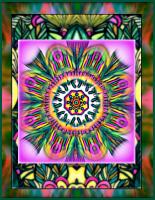 The Online Auction is Open!
Welcome ALL to the first "Best Of WBK" Auction Event!
About The Artist:
Best Selling Pop Artist, Wendie Busig-Kohn began painting to escape the pain of Systemic Lupus. Championing both burgeoning and renowned artists, as the CEO and Founding Chairperson for ART4GOOD Foundation, Inc., keeps her inspired to "do good and give back".
She has donated proceeds from her ART sales to many wonderful charitable organizations including, but not limited to:

Muhammad Ali Center for Parkinson's Research, Shakira's Barefoot Foundation, Thorn/DNA Foundation, Habitat for Humanity, Feeding America, Doctors without Borders, Oxfam, Stand up 2 Cancer, Animal Humane Society, Amnesty International, Autism Speaks, St Judes Research Hospital, Nothing but Nets, United Nations Foundation, International Rescue Committee, Make a Wish Foundation, Elton John AIDS Foundation, ONE Campaign, Native American Heritage Association, The Prince's Trust, UNICEF, UNHCR, MusiCares, M J Fox Parkinson's Foundation, Lupus LA, Give Back Hollywood, American Red Cross, Jon Bon Jovi Soul Foundation, Wounded Warriors, American Cancer Society, Edward Norton's Maasai Wilderness Campaign, The Daniel Pearl Foundation
AND HUNDREDS MORE!
EXCLUSIVELY YOURS!
Beyond the Canvases and Fine Art Prints, ARTbyWBK has also blossomed into a one of a kind source for Unique, Collectible, and WEARABLE offerings!
During this auction event, you will have the ABSOLUTE EXCLUSIVE opportunity to bid and buy directly!
Last, but, not least, as we update and add new offering, we will also offer YOU the opportunity to "buy directly", and save on additional exclusive WBK creations including, but not limited to: *EXAMPLES shown below.
SEE ALL HERE or click on sample images below to search for a delightful BOUNTY of opporunities to brighten up your home, your gift closets, and more!