Featured Sponsor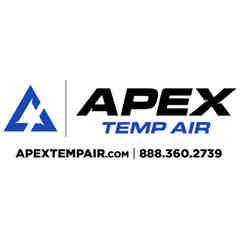 APEX Temp Air
Auction Links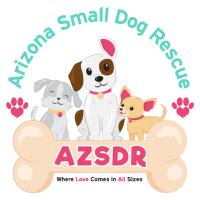 Join us at our 2nd annual SpayGhetti & No-Balls Gala
Online Bidding for this event is now LIVE!! Register and bid on over 100 fantastic items. All funds raised go to help end pet homelessness through spaying and neutering

BID - Participate in our online silent auction that showcases many amazing items, between September 28th through October 5th. Register now!

**You do not have to be in attendance at the event to register and bid on items. Please not that items are for local pickup only, and must be picked up no later than October 21, 2019. Must be over 21 to bid on and win packages containing alcohol.
Ticket sales have now closed.
Arizona Small Dog Rescue is excited to host our 2nd Annual SpayGhetti and No-Balls Gala being held at the beautiful Aviano Clubhouse in North Phoenix, on October 5, 2019. Our special guest emcee Ian Schwartz, from our local channel 5 news, will take us through the nights events, which will be filled with laughs from local comedians and magician through the presentation of our inaugural Arizona Humane Impact Award.
In 2018, Arizona Small Dog Rescue spent over $52,000 for the spaying and neutering of animals in our care. So far in 2019, our spay and neuter expenses have more than exceeded $36,000.
The funds raised during this event will be used exclusively towards the ongoing spaying and neutering of animals, in an effort to reduce the homeless pet population that leads to pets being needlessly euthanized.
Live Event Details
Sat Oct 5, 2019
6PM - 10PM MST
Aviano Clubhouse
22500 N Aviano Way, Phoenix, AZ 85050
Add to My Calendar
Get Directions
Arizona Small Dog Rescue, a 501(c)(3), no-kill, non-profit animal rescue and shelter, is thrilled to invite you and yours to attend our upcoming gala event to raise money for our Spay and Neuter Program! On Saturday October 5th our second annual Spayghetti and No Balls Gala will occur at the beautiful Aviano Clubhouse in northern Phoenix. The funds raised will go directly to spaying and neutering the dogs in our care, therefore, reducing the number of dogs being needlessly euthanized due to the pet overpopulation.
Ticket sales have closed!
We will be featuring a silent auction, delicious Italian dinner, cash bar and entertainment. We look forward to you joining us on October 5th.
Become a Sponsor
Place your company's logo on our site that links back to your own web page and you could develop new business. We can track how often your logo is viewed and clicked to see just how many people are accessing your site.