Auction Ends: Dec 16, 2015 10:00 PM EST
Auction Closed! Thank you for your participation!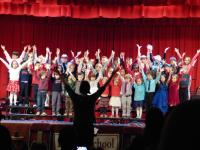 Brown School's Teachers' Auction is now closed. Thank you all for taking the time to point, click and bid in order to support Professional Development for our teachers and staff at Brown School. Congratulations to everyone who:
placed a winning bid

generously donated an item for auction

invited family, friends and community to help us reach our goals!
If you are a winner, certficiate(s) will be sent home in a sealed envelope with your child on Friday, December 18.
THANK YOU FOR YOUR SUPPORT!