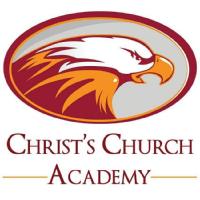 Celebrating 25 years of CCA
2020 Annual "No Show" Gala
***BIDDING CLOSES THURSDAY 3/5/2020 at 9:30 pm EST*****
Don't delay! Get those bids entered for unique experiences, concert tickets, sports tickets, family outings, themed baskets, CCA items, and more!
This year's auction funds will be used to stock our new building! New equipment, classroom items and supplies - this will benefit all of our K-12 students!
If you've previously registered for a Bidding For Good auction, simply login! If you're new to Bidding for Good online auctions, please click "Register to Bid" at the top of this page. It's fast and easy, and you don't have to leave the comfort of your own home to browse or bid!
Invite your neighbors, family, and friends - even from other states - to be a part of our auction. MANY of the items are available for ANYONE in the continental United States to bid on and win! Shipping charges apply, so please see details in each item's description.
Winning bidders can pick up items, after payment is made, from CCA on the following times and dates: 7:45 - 9:00 a.m. AND 2:30 - 3:30 p.m. on March 6th and March 9th
If you are unable to pick up at those times, please contact ccaptp@gmail.com for instructions. Items not picked up by April 7, 2020 will be forfeited back to the school, and funds will be considered a donation to CCA.
Items (gift cards or certificates) needing to be mailed to out of town winning bidders will go out by March 12th, after payment is made for the item, plus $6 registered mail fee. Shipping restrictions apply to some items; please read each item description carefully.
THANK YOU SPONSORS!
Thank you to our Eagle Champion Sponsors!! BRC Roofing, Meymand Maxillofacial Surgery, Signarama, and Momentum Transportation.
Thank you Eagle Partner Sponsors! Ameriprise Financial / Ted Ade, CrossView Realty, Specialty Fence Wholesale, and Jacksonville Orthopaedic Institute.