Donate Cash
Auction Links
Top Bidders
dfd4557cb

$715

ml4d1a790

$558

huhkevin

$500

njrockspider

$390

ssc9abfa3

$175

vfc47e89a

$160

ca2d5ca02

$150

cricker

$115

chff4d168

$100

frodo2

$60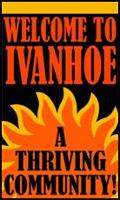 Help INC Thrive!
Ivanhoe Neighborhood Council Chair-ity Online Auction
The Ivanhoe Neighborhood Council is hosting their annual fundraiser - Chair-ity - beginning November 14, 2016, running through "Giving Tuesday," November 29, 2016.
Chair-ity is an online auction, offering the public the opportunity to bid on one-of-a-kind themed and artist-designed chairs, as well as two multi-night hotel stays.
Themed chairs include items or gift cards for products/services and the artist designed chairs are original pieces of art, created specifically for the Chair-ity event. The hotel stays include 3 nights in Milwaukee at the Pfister Hotel and a 2 night stay at the Kinzie Hotel in Chicago.
All proceeds from Chair-ity are used to help Ivanhoe further our cause of continuing to revitalize this important, historic Kansas City neighborhood, and helps support our neighborhood and youth programs.
Check back often to keep track of your favorite items and bid often to ensure you win your favorite items!
To learn more about the Ivanhoe Neighborhood Council, please go to our website - http://www.incthrives.org/, "Like" us on Facebook, or "Follow" us on Twitter.
The Ivanhoe Neighborhood Council is a Missouri 501(c)3 not-for-profit.
Much thanks to the Chair-ity 2016 Committee:
Co-Chairs: David Frye, Valerie Frye
Advisory Committee: Tess Pattison-Wade, Michael Williams, Julie Shull
Commitee Members: Yolanda Young, Carolyn Anderson, Kelly McCumber
Live Event Details
Tue Nov 15, 2016
5PM - 7PM CST
Formerly - Kansas City Club
918 Baltimore Ave., Second floor, Kansas City, MO 64105
Add to My Calendar
Get Directions
The Ivanhoe Neighborhood Council invites you to join us for our Chair-ity 2016 Kickoff Party, November 15, 2016 from 5p-7p. Party will be held at the former Kansas City Club in the 2nd floor event space.
Stop by anytime between 5:00 pm and 7:00 pm, enjoy light food and beverages, learn more about the Ivanhoe neighborhood, and register to participate in Chair-ity, Ivanhoe's annual fundraiser.
The online auction, will offer one-of-a-kind themed chairs loaded with great gifts, artist designed chairs, chair themed artwork, and hotel trip packages, all available for public bidding.
The Ivanhoe Chair-ity 2016 fundraiser is the perfect way to shop for the holidays while giving back!
Available for Bidding
THEMED CHAIRS:
"KC Local" Chair
"Go Chiefs!" Chair
"Love our Boys In Blue" Royals Chair
"Movie Lovers" Chair
"Hey, Baby" Chair
"Be YOU tiful" Stool
Historic 18th & Vine Chair
"Wild Child" Chairs
Ardmore Ceramics Chair
ARTIST DESIGNED CHAIRS:
Several chairs designed by Kansas City local artists
CHAIR ARTWORK:
Several pieces of art, themed around a fantastic piece of furniture - a chair.
HOTEL EXCURSIONS:
3 night stay at the Pfister Hotel in Milwaukee, WI. The Pfister Hotel is a luxury Milwaukee hotel with a rich past and storied history. Ranked among the best places to stay by Conde Nast Traveler, the hotel features fine dining and a prime location near local attractions and glittering Lake Michigan. This five-star Milwaukee hotel welcomes both business and leisure travelers with impeccable service.


2 night stay at the Kinzie Hotel in Chicago, IL. The Kinzie Hotel is downtown Chicago's chic, boutique, luxury hotel. Boasting a central location near Michigan Avenue and the Loop, this contemporary boutique hotel is a sophisticated downtown escape for business guests, leisurely getaways, and family travel.