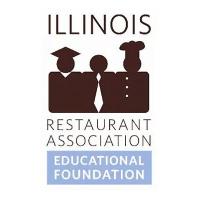 The Chicago Gourmet Online Auction is Open!
The Chicago Gourmet Auction benefits the Illinois Restaurant Association Educational Foundation (IRAEF) Scholarship Program. The IRAEF has awarded over $3 million to deserving students pursuing Culinary Arts and Hospitality Management in post-secondary degrees, thanks to generous donors like you!
Check out our unique auction packages, including personalized dining experiences with cocktail and wine pairings, virtual mixology classes and tastings, autographed Chicago sports memorabilia, tickets to local Chicago attractions, and much more. All are guaranteed to delight and entertain!
Be sure to continue to check the site as new items are still coming in daily. Make a difference and BID TODAY! Thank you for your support of the IRAEF!
Illinois Restaurant Association Educational Foundation
The IRAEF is committed to building the future hospitality workforce by providing scholarships, career exploration initiatives and internships for our ProStart® students. ProStart® is a two-year, career building culinary arts and restaurant management program for high school students.
The IRAEF has also recently developed the Restaurant Employee Relief Fund to provide emergency assistance and direct financial support to restaurant industry workers due to COVID-19.
To learn more, please click here: https://www.illinoisrestaurants.org/page/IRAEFAboutUs