Featured Sponsors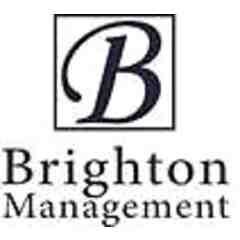 Brighton Management LLC Scholarship #1
Donate Cash
Auction Links
Top Referrers
David Bowman

2399

Marisa Post

33

Andrew Post

26

Brendan Bleier

19

Carol Gallegos

13
Refer Your Friends
Top Bidders
Momof3inHB

$1,009

mxpbuy

$626

bills1

$513

Mac88

$410

Kappy92

$410

af3fcbfa4

$400

mw7dd647a

$385

giantjeff

$371

MJM58

$355

littleredhen

$330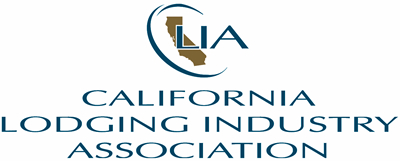 The California Lodging Industry Association (CLIA) 2019 Scholarship Fund Auction has concluded. It was very successful!
We wish to thank our item donors, sponsors, bidders and especially our Named Scholarship donors for their support. We are awarding more scholarships than we ever have due to your generosity.
Watch for our 2020 auction which launches March 5th and ends April 5th.
We look forward to your participation again next year!
The California Lodging Expo® and Conference is being held October 21, 2019 at the Crowne Plaza Commerce Casino in Los Angeles. At that time, we will present the Named Scholarships.
Donors and sponsors may attend for free.
To donate or for more information, contact Chris Middleton at cmiddleton@clia.org
Please click on our sponsor's websites below to learn more about them.
Consider some of the comments made by past CLIA Dollars for Scholars Scholarship recipients:
California Lodging Investment Conference Scholarship Recipient Chance Albee: Thank you so much again for the award, this has helped so much with my tuition fees and allowing me to finish obtaining my degree from SJSU. Please let me know if there is anything else I can do for the CLIA. I'm forever grateful to the association for all it's done for me!
Central Coast of California Hospitality Scholarship Winner Allison Lee: I want to thank you so much for your generosity. I am extremely honored to have been one of the recipients for the CLIA scholarship. By receiving this scholarship, it will really help me enable my pursuits towards finishing a bachelor's degree in Hospitality Management at Cal Poly Pomona, and it will contribute to the logistics of hopefully working an internship with Marriott this coming summer.
Thank you for coordinating and hosting such a wonderful Award Ceremony! It was lovely to be in the presence of people who have a "heart for hospitality." I am very excited for the future, and grateful for all your help and support in my advances to becoming an inspiring leader and yet a humble caretaker within this industry. Thank you again for all that you are doing.
Brighton Management LLC Scholarship Recipient Karen Ronney: Thank you again for the scholarship. It makes a world of difference. I am grateful tor the help as I am excited to transition to a new career focus in hospitality.It is especially well-timed as I have three daughters, who are all in colleges across the country; Montana, Illinois and Pennsylvania. Hence, my Graduate Degree in Hospitality at San Diego State University is a 4th college tuition in the family. However, setting an example of being a life-long learner and following your passion is really important.

Show your support of outstanding hospitality students like these by clicking on the "Donate Items" button to contribute to our catalog of auction items.

Give a little and get a lot in return.
The more items we have the more money we can raise, so we're asking for your help. By donating an item or service directly online, you'll be helping to raise money for our organization, and you'll receive a mention on our site that can link back to your own web page. Your donations to this online auction to support our scholarship fund may be tax deductible. Please consult your tax adviser.
Call Chris Middleton, Auction Manager at (925) 478-0929 or email cmiddleton@clia.org for more information or assistance in making a donation or bidding.
Become a Sponsor of CLIA Dollars for Scholars. It is easy and so rewarding!
Place your company's logo on our site that links back to your own web page and you could develop new business. We can track how often your logo is viewed and clicked to see just how many people are accessing your site.
Last year's auction generated as many as 27,240 impressions for some sponsors. This is an excellent ROI for your donation or sponsorship. Contribute today!