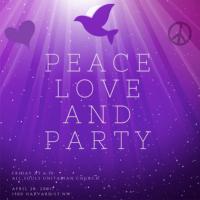 Dupont Circle Village Gala Auction is Open!
The DCV Gala 2017 auction is now open. Online bidding will end April 27 at 5:00pm with final bids taken at the Gala the evening of Friday, April 28. The auction proceeds will support Dupont Circle Village programs.
Auction items range from exotic vacation getaways to donated items guaranteed to delight and surprise. So, tell your friends, family, community. Let the bidding begin!
Click here for Gala details and to purchase tickets.
All sales are final. There are no refunds or exchanges. All destinations are subject to the conditions specified by the destination donors. Dupont Circle Village does not make any expressed or implied warranties or guarantees regarding quality or value of items or services.
Live Event Details
Fri Apr 28, 2017
6:30 PM - 9PM EDT
All Souls Unitarian Church
1500 Harvard St NW, Washington, DC 20009
Add to My Calendar
Get Directions
Dupont Circle Village is throwing a big bash! Drink some wine enjoy great music all while supporting your friends and neighbors @ Dupont Circle Village.
Make Your Bid to Support Dupont Circle Village!
Now is your chance to not only get all the great items you want, but to do it knowing you are helping support our organization and mission.
Dupont Circle Village is a diverse and vibrant nonprofit organization of middle-aged and older neighbors supporting each other as they age and who want to continue living in and contributing to their community. Aging, at its best, is a shared journey, not a solo isolated one. Members seek to live active, productive, giving lives in the community. They care for one another and give back to the community by shopping locally, volunteering at local organizations, active in many other local organizations, and support the local schools, play grounds and parks.