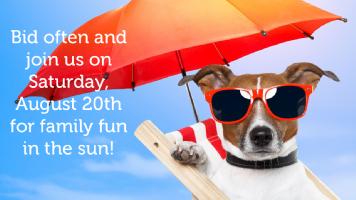 The MVMA Charities, Inc. is running an online auction fundraiser to raise money for the pet communities of Massachusetts!
The MVMA Charities, Inc. is auctioning off some exciting items to support its programs, which serve communities in Massachusetts by funding the needs of stray animals and emergency and disaster prepardeness and response.

The auction is taking place in conjunction with an awesome summer party at Veterinary Neurology and Pain Management Center of New England on Saturday, August 20, 2016. This family (and pet!) friendly event will feature door prizes, raffles, bouncy houses, pony rides, food and beverages, vendors, and more!
CLICK HERE to learn more about the live event!