Welcome to ALL IN for EDUCATION, a benefit for the Seacoast Educational Endowment for Dover or, SEED.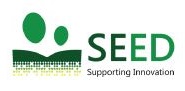 TONIGHT'S THE NIGHT!
Roll 'em, Spin 'em, Hold 'em! All In for Education! A casino night benefit for SEED. 13 game tables manned by professional dealers, all games played with "SEED" money. Nothing but fun. Buy tickets here or at the door! All auction items will be on display. Raffle your way into a brand new 43" TV. Support innovation in Dover public schools. EVERY public school in Dover has benefited from SEED. Over $75,000 since 2012!

The auction is OPEN for bidding. Items are listed to the left of your screen. Bid high, bid often. Also, check out featured items at the bottom of the page. New items are being added daily!
The fun ends tonight at 10 PM during Casino Night. Good luck!

THANK YOU TO OUR SPONSORS!
ACES HIGH: ($1000)
Seacoast United Pirates
Jewelry Creations
Burns Bryant Cox Rockefeller and Durkin PA.
FULL HOUSE: ($500)
Hogan Flooring Dover Police Charities Red's Shoe Barn
Bellamy and Watson Fields

UP THE ANTE: ($250)
Leighton Contractors Dover Administrators Association
NE Tutors Patty B's Restaurant
Carrier Construction Leavitt Electrical
Flynn Insurance Belknap Dental
Mourgenos Lawn Care In memory of Elizabeth Drouin
Harbour Capital Corp. Cambridge Trust Company
Aroma Joe's Airvac 911

Leddy Group Redhook Brewery
Citizen's Bank
The Flower Room