Donate Cash
Auction Links
Top Bidders
foxhaven

$1,005

sm34017b0

$1,000

mp84e9de3

$445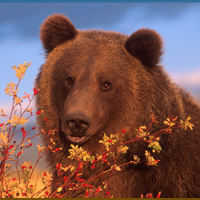 Earthfire Wildlife

Online Fundraising Art Auction!
Your generous bidding on our Wildlife Online Fundraising Art Auction will help provide food, housing and veterinary care for both the residents of Earthfire and the wildlife we rehabilitate.
Earthfire Institute Nonprofit Wildlife Sanctuary & Rehabilitation Center provides lifelong homes to wild animals unable to survive on their own, and rehabilitates injured and orphaned wildlife so they can return to their native habitats.
You can help by bidding on four different works of original and limited edition art. Each piece was donated by a renowned artist, modeled after and inspired by the Earthfire animals themselves. Utterly unique, every scene is a product of intimate time personally spent between Artist and animal.
Your gift funds our mission to change how people see and treat wildlife and nature, helping us to forge a new way of relating to the natural world in a manner that includes all living beings. If you would like to learn more about Earthfire or read the stories of the Earthfire animals, you can visit our website.
If you have any questions about this online auction or any of the donated pieces, please email wildlife@earthfireinstitute.org.
Your gift will greatly benefit the wild animals of Earthfire, and will work toward changing how people see and treat our natural world. Thank you!
WHAT OUR WILDLIFE ART FUNDRAISING AUCTION OFFERS
Our online art auction features orginal oil paintings and signed limited prints from renowned Artists Darin Miller, Dwayne Harty, Daniel Smith and Billy Hassell. Each piece portrays a resident of Earthfire and was donated to benefit the animals and provide for their ongoing care. Your donation will help us procure the best in medical care, nutrition and housing for our animals, as well as those brought to us for rehabilitation. In return, you will receive a truly unique piece of beautiful wildlife art.
HOW TO BID
In the upper left hand corner, click on "Bidder," followed by "Register to Bid." Fill out the form to create a username and password.