Auction Links
Top Bidders
kb5a9714e

$446

baccfc711

$300

mr9b4ac79

$296

wbc8f5495

$290

eh20c6362

$285

jm727f5e1

$233

ab508f7c7

$225

ka6327b77

$214

nrd928a6a

$190

csf0e28e2

$185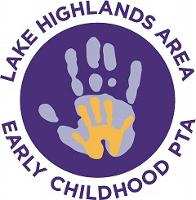 The Lake Highlands Area Early Childhood PTA - 15th Annual Home Tour Auction is now open!
The auction will run until March 30, 2019 until 9PM that evening. Auction items range from an exotic vacation getaway to fun and unique donated items guaranteed to delight and surprise.
So, tell your friends, family, community. Let the bidding begin!
Tickets to the home tour can be purchased at WWW.LHAECPTA.ORG
Home tour only tickets are $20.00/each
Home tour and evening auction party at Oak Highlands Brewery are $45.00/each. Limited to 200 total tickets. You don't want to miss this fun night out!
The home tour is from 1PM-5PM and the evening auction event will be from 7PM-10PM at Oak Highlands Brewery.
Thank you all for your continued support of our amazing PTA and our children!
Many thanks to this years auction party sponsor for their generous food and beverage donation!