Help To Support the AECT Internship Program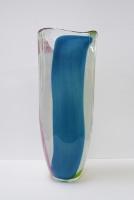 Starting on August 10, 2020, the AECT Foundation Auction 2020 will be auctioning off a number of fun and unique items to bid on to raise money to support the AECT Internship Program, so we are asking for your help. Many AECT members have donated items for the auction. Proceeds from the auction will help us to continue supporting interns. Please help by bidding on the items.

The summer auction is usually held during the live leadership and board meetings, but those meetings were held online this year due to COVID-19. As a result, we developed an online auction.
Each item includes an approximate value and the starting bid. Items range from AECT polo shirts and jewelry to signed books and baked macarons.
Most online auction are open to the full BiddingForGood community, but we are limiting enrollment to AECT members and those with whom they wish to share the auction.
Important Note: Due to international shipping costs and customs procedures, winning bidders must provide an address within the U.S. This is our first online auction and we are still learning about the process.