Featured Sponsors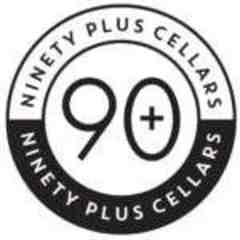 90+ Cellars
Auction Links
8th Annual Eliot Auction & Gala
Grab your shades and some sunscreen as your future is looking bright at The Eliot School's 8th annual Gala. Join The Eliot School community on June 9th at the Liberty Hotel for an evening of food, drinks, music, and dancing – and both a silent and a live auction! This is the must attend party of the school year!
Why we are having the event: A major source of fundraising, the event and its success are essential to our school's goal of providing high-quality education and exciting enrichment opportunities to all of our students. As government funding to public schools decreases, we continually rely upon your generous support to give our children the quality education they deserve.
How you can help: Support The Eliot by attending the Gala and participating in the silent and live auctions. By bidding on items, you will help fund programs and interventions that enable our students to not only achieve academic excellence, but build character and self-confidence to become positive contributors to our communities.
Before the event: We recommend purchasing drink tickets ahead of time to avoid lines at the event (beer, wine and liquor will be available). Thanks to the generous donation from 90+ Cellars and Samuel Adams, all proceeds from wine and beer sales will go directly back to the school.
All silent auction bidding will be done via mobile phones - make sure you bring your phone (with a full charge) to the event!
We are grateful for your support and look forward to celebrating on June 9th!
Live Event Details
Fri Jun 9, 2017
6PM - 11:30 PM EDT
Liberty Hotel Ballroom
215 Charles St Boston, MA 02114
Add to My Calendar
Get Directions
Unfortunately this event is sold out! If you were not able to get a ticket, we hope that you will still take the opportunity to make a 100% tax deductible donation to the Eliot using the Donate Cash tab on the left. You can also participate in the online auction which will run until June 9. There are many items that have a Buy it Now feature, which will ensure that you win it, even if you are unable to attend the event.
Thank you for your generous support of The Eliot K-8 Innovation School!
~ The Gala Committee