Own a Piece of Elks History!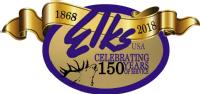 During the historic Elks National Convention in San Antonio, we'll be auctioning off pieces of history this online auction platform.
We'll conduct a special auction each month leading up to the Convention— experiences, memorabilia, gear. Then, during the proceedings at the Elks National Convention, Grand Exalted Ruler Malcolm J. McPherson, Jr., will be using custom gavels designed exclusively for the 150th anniversary celebration—we're going to auction off 15 of them. For example, you'll be able to bid on the gavel used to introduce the new Grand, or to open the legislative session.
Click on an item below to view current and upcoming auction items, and be sure to return here regularly to view new items and bid on Elks history!