Donate Now
Top Bidders
pafc8a0f0

$600

ll52ee6e1

$565

hg6271939

$471

lja76

$422

jamieson

$420

eocd4ae7a

$392

slc9bdab2

$370

ctf38888e

$360

nk87e2cab

$346

ec29ea578

$295
The English at Large 2019 Auction
A Bid for Literacy is Now Open!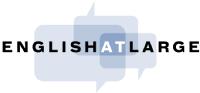 BID HIGH and BID OFTEN to support English at Large!
The auction starts at 8:00AM on Friday, February 22, 2019 and ends at 10:00PM on Monday March 4, 2019.
All proceeds from this auction support services to English language learners in 21 Greater Boston communities.
Your HIGH BIDS not only win you GREAT ITEMS, but also provide important resources that MAKE A REAL DIFFERENCE in the lives of hundreds of immigrants and refugees in Greater Boston each year.
Auction items range from restaurant gift cards to unique experiences guaranteed to delight and surprise. So, tell your friends, family, and associates.
LET THE BIDDING BEGIN!
Special Thanks to our Auction Sponsors
Platinum Sponsors
Reid-Anderson Family Fund
Bronze Sponsors
Watertown Savings Bank
Winchester Savings Bank

Become a Sponsor
If you or your organization would like to become a sponsor please complete our simple form and we will contact you.