Featured Sponsor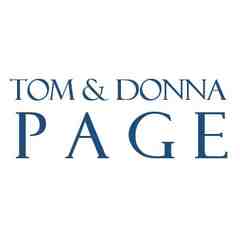 Auction Links
Top Bidders
canelife

$1,450

md046b8e0

$1,106

SnackIsMyHobby

$554

dw2f4cf94

$283

aj1f661ad

$254

vp6c5c4d0

$240

wh4195bc5

$220

ns30e9d27

$205

ab8835b34

$200

tkb174d52

$175
Welcome to FEED THE NEED'S first online auction! PRESENTED BY TOM & DONNA PAGE, our 18th annual fundraising event takes place in Orlando on Thursday, October 4, 2018!
You have to register for a BiddingForGood account in order to bid in the auction online and at the event. Get pre-registered now to view items! Click "Register to Bid" at top of page. To purchase tickets, click on the "Order Tickets" button below.
FEED THE NEED ORLANDO is now accepting bids for a number of unique and exciting auction items to raise money to benefit the programs of the Christian Service Center for Central Florida, a registered 501(c)(3) nonprofit. The more items that sell, the more money you'll help us raise for hungry children and families struggling with poverty and homelessness. Won't you join us?
Feed the Need is an annual party supporting the Christian Service Center for Central Florida, a registered 501(c)(3) nonprofit dedicated to combating hunger and preventing homelessness in our community. All net proceeds directly support hurting families who come to the Christian Service Center for help and hope.
Live Event Details
Thu Oct 4, 2018
6PM - 9PM EDT
The Tap Room at Historic Dubsdread
549 West Par Street, Orlando, FL 32804
Add to My Calendar
Get Directions
TO PURCHASE TICKETS, CLICK ON THE "ORDER TICKETS" BUTTON.
Eat. Drink. Dance. Make a difference!
Presented by Tom & Donna Page, Feed the Need is a great way to make a significant impact in your community, all while enjoying an evening full of delicious food, wine, music, dancing and incredible auction items.
Hosted by The Tap Room at Dubsdread, where a spectacular setting and heritage of culinary excellence make it a favorite gathering spot for College Park neighbors and the city's elite. We hope you'll join us for Feed the Need, taking place Thursday evening, October 4, 2018.
Feed the Need began simply as a way to bring people together on a local level to help those less fortunate in our community through the programs of the Christian Service Center.
This year's focus is on helping families through the Love Pantry, an essential emergency food cabinet currently in 68 Central Florida public schools, empowering teachers and school staff to remove hunger as a barrier to learning among their young students.
Be sure to bookmark this page as we'll be posting auction items in September that you can bid on in the weeks leading up to the night of the event.
Thank you to Tom & Donna Page and our 2018 Feed the Need Sponsors!
Please click the sponsors below to learn more about these amazing companies that are invested in giving back to the Central Florida community.