Featured Sponsor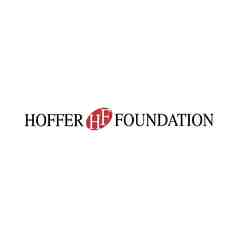 Hoffer Foundation
Auction Links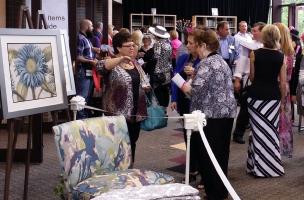 20th Annual Garden Party
The mission of Fox Valley Hands of Hope is to enhance the quality of life and to provide hope for those experiencing grief or life-threatening illness. Our professional staff and trained volunteers are community-funded, allowing us to provide the best in compassionate care, free of charge. Our programs are designed to provide support for adults, children, and families, regardless of age, income level, race, or religious beliefs. We believe that every person in need should be given hope.
The vision of Fox Valley Hands of Hope is to be regarded as the leading provider of exemplary services to those experiencing grief or life-threatening illness. Our staff and trained volunteers continuously provide unsurpassed support to all those needing hope and compassion.
#GiveMoreHope
TICKET SALES AND PARKING AUCTION CLOSES
ON FRIDAY, MAY 18TH
Live Event Details
Fri May 25, 2018
10AM - 2PM CDT
Q Center
1405 N 5th Ave, St Charles, IL 60174
Add to My Calendar
Get Directions
20th Annual Garden Party
Friday, May 25, 2018
The 20th Annual Garden Party will be held Friday, May 25, 2018, at the Q Center in St. Charles, IL. We are anticipating over 800 attendees to this fabulous event which includes; a wonderful silent auction, breathtaking showcases, spectacular live auction, full lunch and entertainment.
The annual Garden Party is Fox Valley Hands of Hope's largest event fundraiser. Funds raised from the Garden Party go toward providing all of FVHH's community-based services to help adults, children and families cope with loss at no cost to the community.
For nearly 37 years, Fox Valley Hands of Hope has provided care for those experiencing grief or life-threatening illness, serving thousands of individuals and families – of all ages and from all walks of life.
In 2017, Fox Valley Hands of Hope:
- Served 1,355 clients – including adults, children and families, with our more than 300 volunteers.
- Delivered grief-support programs in new settings, including Project Hope, now active in 29 schools, enabling more children to receive grief support, and eliminating transportation and scheduling barriers for parents.
- Launched Life After Alzheimer's (now Life After Caregiving), a support group for those who have concluded their caregiving journey with loved ones.
- Provided bilingual services for our Spanish-speaking clients.
- Operated a free lending closet, providing over 1,000 pieces of medical equipment to the community.
The FVHH staff and board of directors – led by our extraordinary Garden Party committee members – are working to make our 20th Anniversary event unforgettable, with new showcases and auction items, fresh event features, and even VIP hosts!
Your involvement matters!
Become a Garden Party Sponsor!
Become an event sponsor or advertiser. Events such as this brings awareness and education to the community! Your contribution will help to ensure that FVHH can continue to provide its vital services free of charge, expand its unique offerings and strengthen its core programs.
For more information contact, Gayle Deja-Schultz, Director of Development.
(630) 232-2233 x221 or gayled@fvhh.net