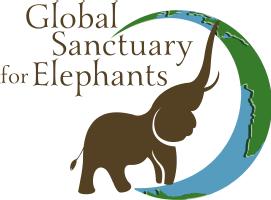 AUCTION CLOSED!! WE FLEW RIGHT BY OUR GOAL!! THANK YOU!!
WHO ARE THE MENDOZA4 AND WHY THEY NEED YOUR HELP
The short answer - they are Tamy, Pocha, Guillermina and Kenya, four elephants currently living in the Mendoza Zoo. The zoo has agreed to send them to Elephant Sanctuary Brazil, but we need to expand and build our facilities in order to be able to rescue them. This is where your help comes in.
They are so much more than that though. Pocha and Guillermina are mother and daughter who thankfully have each other to get through each empty day. Their lives are stark and sterile, offering them very little aside from concrete, stone and a glimpse of the sky above. Guillermina has spent her entire life in this world, never witnessing the sun rising or setting on the horizon or seeing the expanse of the world beyond. Pocha has done her best to raise her daughter in these conditions, trying to make up for all that is missing.
As sad as their days are, Tamy has it a little harder. Although he is Guillermina's father, he is kept separate because he is a male. He spends hours at the gate that divides him from Guillermina and Pocha simply watching them interact and being affectionate with each other. Like most males, misunderstood and somewhat feared, he spends his days alone, also void of life outside of his walls.
Last but not least, there is Kenya the lone African elephant. She is an example of what happens when an elephant tries to communicate their needs and dislikes, year after year, and is simply not heard or understood. Kenya is also labeled as aggressive, she throw things and has chosen to stop trying to let her needs be known. It hasn't made a difference in the past, so she has given up and shut down.
Their chance to leave the zoo and change their life is one in a million. After decades, all four have the chance to live immersed in nature, to go for a walk that actually leads somewhere, to open their view and senses to a world they have been deprived of for so long. One of the hardest parts is done, the zoo is ready to let them go, but their new home needs work before we can accept them.
To be able to bring them home to sanctuary we need to expand the female Asian habitat (where our first rescues, Maia and Guida, currently reside) and construct new areas for Kenya and Tamy. It's a tall order, but it's the only way to give back some of what humans took from them so many years ago. This expansion will not only give the Mendoza elephants the opportunity to truly live, but will also create space for other elephant rescues as well. These four deserving elephants aren't the only ones waiting for sanctuary; there are numerous others that will benefit from your giving spirit.
You have the ability to provide them with a life they don't realize is possible. Please give and help us to reawaken the spirit of Pocha, Guillermina, Tamy and Kenya. Together we can help them remember that life is meant to be full of joy. https://globalelephants.kindful.com/
Thank you.
If this is your first time meeting us here at GSE, and you would like to know more about our organization, who we are, our experience and why we are determined to create a positive future for elephants in South America, you can visit our website at GlobalElephants.org
If you have a question and would like to reach out to us, please email us at contact@globalelephants.org. We love to talk about our girls and want all of our supporters to feel good about their choice to support a new life for captive elephants.
OUR DEEPEST GRATITUDE TO THE FOLLOWING SPONSORS AND DONORS FOR THEIR CASH DONATIONS:
SPONSORS:
$3100 Arte for Elephants
$250 Dorothy J. Phillips, LCSW - Elephant Helper Corporate
$250 Touch Wood Rings - Nicola and David Finch -
$500 Good Earth Tours
CASH DONORS:
Adriana Aquino
Alison Macarthy
Amanda Hendy
Ami Scott - In memory of Misty and the regal elephant in Thailand whose name I do not know but inspired me to help elephants find sanctuary.
Andrea O'Corwin
Andrew Ingram
Andrew Jones
Andy White
Angela Hall
Ann Williams - In honor of the baby elephant, Paichit, A Sumatran ele who just died
Anonymous - Donated with love to Mary and Mac and the elephants.
Anonymous - Our gratitude to you, kind soul
April Atwood
Barbara Cooper
Beth Hindman
Brian Paris
Brooke Larson - In honor of the Larson/Biegalski Family
Carey Ostrer - #Mendoza4 has this great opportunity, Thank You!
Carol Dixon
Carolyn & Michael Borkowski
Carrie Cavalino
Cary A. Treleven
Cathy Lozano
Charron Sikorovsky
Kathy Reed
Christine Kelly
Christina Platou
Christina Salete Badenes
Christine Walsh
Cinzia Caporali
Colleen Shannon
Core Fitness and Physical Therapy - In honor of Caroline Taylor. Welcome to the world, baby Caroline! We're so happy for new grandma, Mary Taylor. xo
Cynthia White
D. Neklason
Jill Samuelson - In honor of Nosey, the Tortured Elephant.
Dan Richardson
Daniel Spielman
Danielle Kane
Dave Neklason
Deb Kopperud
Debra McFee
Derek Morrison
Diane Heise
Diane R Plunkett
Diane Rockafellow
Dianne Johnson
Donna Campbell
Donna Hoo
Donna Reynolds
Dorine Walski
Edris Tauber
Elaine Donovan
Elephant Lover
Elizabeth Beckmann - In honor of Suz Garrett
Elizabeth Clayton
Emilia Fatatis
Emma Jarvis
Fred Duckwall
Gary and Maureen Christian
Gert Zagler
Gina Baglivio
Gisele Darnis
Hannah Whitling - In honor of Christine Whitling
Heather Craig
Irene Olson
Ishel Bianco
Jamie Nowland
Jane Fiala
Jane Wilson
Janice Burke
Joy Doogan - In memory of all elephants and rhinos who have been poached and abused. God bless!
Jennifer Bennett
Jennifer Hurlburt
Jennifer Otteson
Jenny Paulson
Joberta Wells - In honor of Karen Truesdell
Jody J Vezina Life Trust - In honor of the Mendoza4
John McNamee
John Richards - In memory of Simon Gerrard Richards. Died 12 May 1974, aged 15.
Judith Blanco - In honor of Sonny Blanco. Happy Father's Day!
Judy Blackwell
Julie Sinnott
Kaiting Yu
Karen Page
Karen Palmer
Karen Schnitzer
Karen Schulze
Karrie Kalich
Katherine Ansell
Kathleen DelCorpo
Kathleen Marchuk
Kelly Logan
Kent Farwell
Kimberly Miller
Kiran Singh
Kirsten Heffern
Koren Berrio
Krystyna Smith
Lai ping Sam
Laurel Himes
Lea Harris
Lee Torrence
Leslie Sodaro
Lillian Cummings
Linda Bullows
Linda Talley
Lisa Dale Jones
Lindsey Granger
Lois Knight - For Scott and his fine work!
Lori Sirianni - In honor of Lucy, the elephant, in Edmonton, Canada.
Lori Todd
Lorna Ladd
Lucy Blakeley
Madeleine Hackett
Marcela Anchava
Margaret Hall
Marilyn and John Olson
Margaret Knew
Marie Thomerson
Mary Riley
Mary J. Espiritu
Mary T. - Donated with love to the Mendoza4
Mary Thur
Matthew Ziem
Maureen O'Donoghue
Megan Salmon
Melanie Stewart
Melinda Messervey
Melinda Sherwood
Melissa Rogers
Melissa Romac
Michael Litt
Michael Sultana - All the ones that have passed…
Michael Szczech
Mindy Manna
Nancy Frainetti
Nancy Partin
Naomi O'Connor
Nicole Sharp
Oksana Brodie
Patricia Griffiths
Philomene Kocher
Polly Kaczmarek
Positive Med - In loving memory of Eka Danthaya, a single Tusker, who died this Spring!
Rachel Vieira
Ricki Duckwall - Given in memory of my mother, Venette Duckwall.
Rita Almeida Ribeiro
Roberta Bailey
Robin V. Blier
Ruth Mayzurk
Samantha Giffin
Sandee Swanson and Stan Schilz
Sharon Smith
Sandra Vaisvil
Susan Carrick
Susan Damato
Suzanne LaFord
Tamara Putnam
Teresa Bradford
Teresa Easter
Terry Newell
Therese Neumann
Toni Ehrlich-Feldman - In loving memory of Peter N. Ehrlich
Virginia Whitaker
Wendy Beatty - Bring Tamy home now
White Rabbit Beauty LLC
Winnie Lisowski
Yuliya Zaichenko
Yvonne Anderson

last updated: 6/19/17 with donations designated for the auction made on this site and through PayPal