Auction Links
Top Bidders
kj3770885

$403

ksb188e05

$384

dmp61

$346

ka2fb1454

$320

rj90766de

$255

ac1d4a56b

$245

es21cccf0

$217

kp8aba311

$198

rg920f105

$196

sa1ef4253

$182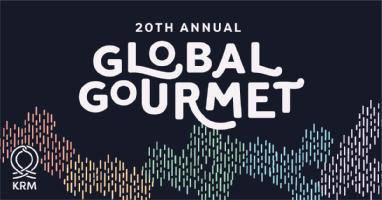 Help Make Kentucky Home for Refugees!
Kentucky Refugee Ministries (KRM) is hosting its 20th Annual Global Gourmet fundraiser on Friday, September 20, 2019. Starting on September 6, you can participate in our online silent auction! Featuring donations from local and national businesses and individuals, our catalog has something for everyone. By bidding on one (or more!) of these fabulous items, you are helping to make Kentucky home for refugees and immigrants.
The proceeds from KRM's silent auction fund vital services for Louisville's newcomers. Your contribution provides emergency medical and housing assistance, youth education initiatives, and other essential programs for recently-arrived refugee families. We hope you will help us reach our goal of $20,000 to honor 20 years of Global Gourmet.
Our mission:
Kentucky Refugee Ministries, Inc. (KRM), a non-profit organization, is dedicated to providing resettlement services to refugees through faith- and agency-based co-sponsorship in order to promote self-sufficiency and successful integration into our community. KRM is committed to offering access to community resources and opportunities and to promoting awareness of diversity for the benefit of the whole community.
Our vision:
To compassionately welcome and serve the world's displaced people.
To encourage the hope that lives within each human being by providing an atmosphere of hospitality, responsiveness, mutual respect, trust and tolerance.
To be known for our reliability, resourcefulness, partnerships and comprehensive services.