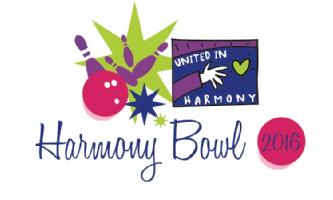 Harmony Bowl Auction 2016 is Now Open!
The online portion of Harmony Bowl is now open. The auction will run from November 10, 2016 to November 19, 2016, with the live event taking place on November 19, 2016.
Proceeds go to United in Harmony and Camp Harmony. United in Harmony is a non-profit, non-sectarian organization that was established in 1989 as a response to homelessness and poverty facing children in our community. United in Harmony's mission is to provide impoverished children with hope and opportunities. United in Harmony's overnight-camp program (Camp Harmony) is designed to help children develop positive self-esteem and to thereby inspire and empower campers in their future endeavors.
Auction items range from exotic vacation getaways to donated items guaranteed to delight and surprise. So, tell your friends, family, community. Let the bidding begin!
Live Event Details
Sat Nov 19, 2016
7PM - 9:50 PM PST
Bowlero, Mar Vista
12125 Venice Blvd. Los Angeles, Ca 90066
Add to My Calendar
Get Directions
Harmony Bowl 2016
Saturday November, 19th
7pm-11pm
Make Your Bid to Support United in Harmony and Camp Harmony!
Now is your chance to not only get all the great items you want, but to do it knowing you are helping support the children we serve.