HONOLULU WALDORF FUNDRAISER
AUCTION IS LIVE NOW UNTIL APRIL 30!
Items Added Daily! Click on "VIEW ALL ITEMS" to BID NOW.
To donate items, email:auction@honoluluwaldorf.org
PICK-UP TIMES FOR BID WINNERS:
(@ Waldorf Lower School Campus in Niu Valley)
May 1st, 2nd, and 3rd: 7:30 AM - 8:30 AM
Friday May 3rd: 3:00 PM - 4:00 PM
Sunday May 5th 1:00 PM - 3:00 PM
Live Event Details
Mahalo for attending our picnic on April 13! The bentos were delicious, the cakes were divine, and fun was had by all! Photos coming soon in Mauka Makai.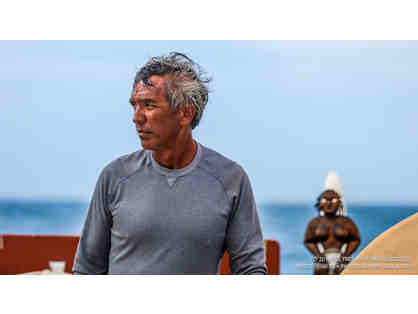 A Hokulea Tour & Talk-Story with NAINOA THOMPSON
Priceless

$1,500.00

10d 22h