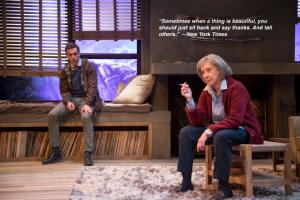 Our Auction Is Now Open!
Help celebrate Hudson Stage's 20th anniversary! This year's auction is open with fabulous range of exciting offers, including Collectible wine, US Open tickets, top theatre tickets, museum tours and more!
Bid Now To Support The Hudson Stage Company!
Hailed as Westchester County NY's premiere, professional non-profit theatre founded by its three producers Denise Bessette, Dan Foster and Olivia Sklar and celebrating its 20th anniversary season 2018-2019. Hudson Stage Company is the professional company in-residence at the beautiful and intimate Whippoorwill Theatre at North Castle Public Library in downtown Armonk, NY.
Operating as a 501(c)(3) professional non-profit since its inception, HSC originally started doing staged readings of new works at the Croton Free Library. Its first performance venue was The Julie Harris Theatre at the Clearview School also located in Briarcliff Manor where the company's first few productions were staged. From 2005 through early 2014 the company was hosted by Pace University in the more intimate Woodward Hall Theatre.
As a flagship professional theatre in Westchester County, N.Y. Hudson Stage is dedicated to collaborating with top-flight actors, writers, directors and designers pooled from our area as well as NYC. The company presents a combination of world premieres and contemporary plays – with mainstage productions and several staged readings of new works presented throughout the year. One of the reading slots is dedicated to the educational outreach at local high schools featuring the Young Playwrights Festival.
We are proud of our loyal supporters who have helped sustain our commitment to excellence in providing the powerful, transformative experience of live theatre to our audiences.