Jack and Jill of America, Inc is an 80-year-old non-profit African American Mothers organization that nurtures future leaders by strengthening children ages 2-19 through chapter programming, community service, legislative advocacy and philanthropic giving. Jack and Jill dedicates its resources to improving the quality of life of African American children in our communities. We believe every child, with proper guidance and opportunity can be a leader.
The Jack and Jill of America Foundation, Inc. (501(C) 3) is the philanthropic arm of Jack and Jill of America, Inc. The Foundation provides financial support to organizations that promote leadership development in children, youth and young adults. The Foundation partners with organizations, such as World of Money to continue the work of teaching youth solid money skills, Champions in Congress to promote a multi-pronged approach to combating childhood obesity, and The March of Dimes to advance the fight against premature infant births and its associated complications. Additionally, the Foundation continues to collaborate with organizations to ensure that youth in at-risk communities have access to healthy lifestyles, higher education and the ability to break the cycle of poverty. In 2017, STEM-NOLA (an organization that provides local children with educational activities and opportunities in the areas of science, technology, engineering, and mathemetics) was awarded a $10,000 grant by the Jack and Jill of America Foundation, Inc.
For 65 years, The New Orleans Chapter of Jack and Jill of America, Inc has participated in, and provided services to, our community through various programs. Our teens have assisted in adoption programs, Habitat for Humanity, and have given over 500 service hours over the past year. In June 2015, Jack and Jill teens from Louisiana and Texas came to New Orleans to participate in beautification projects in City Park, New Orleans Recreational Department parks, as well as local library and reading projects. In 2016, the New Orleans chapter was awarded the Jacqueline Robinson Grant to provide training for suicide prevention among teens. Importantly, since 2008, we have provided financial support to first generation college students attending Dillard University, Southern University at New Orleans, and Xavier University of Louisiana.
Show your support
You can support New Orleans area children and college students by becoming a sponsor, donating to the silent auction, attending the event, purchasing a raffle ticket, and/or bidding in the silent auction remotely or in person!
Community Leaders to be Honored
The Jack of the Year, Jill of the Year and Jack and Jill of the year are awarded to a man, woman and couple or organization who exemplify the mission of Jack and Jill of America, Inc. Individuals recognized are dedicated to one or more of Jack and Jill's focuses, including community service, philanthropy, civic engagement, education and literacy, physical and mental health advocacy, particularly in regards to African American children and families, and the community at large.
2018 Jack of the Year - Clint Smith, III
2018 Jill of the Year - Michelle Blouin-Williams
2018 Jack and Jill of the Year - Mr. Kenneth and Dr. Florencia Polite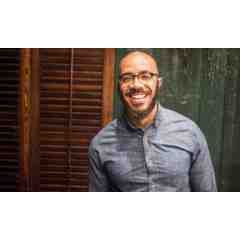 Jack of the Year - Clint Smith, III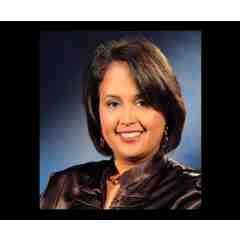 Jill of the Year - Michelle Blouin-Williams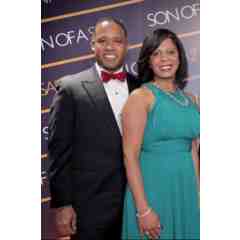 Jack and Jill of the Year - Mr. Kenneth and Dr. Florencia Polite