Ticket Sales and Sponsorship Opportunities are now available for the Pizzuti Open.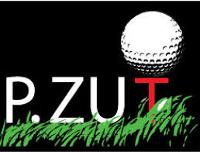 The 24th Annual Pizzuti Open Golf Tournament is set to take place at Pawtucket Country Club on August 26th. The event is hosted by the Junior League of Rhode Island, Inc. (JLRI).
The day will begin at 7:00 A.M. with registration and a brunch, and will be followed by an 8:30 A.M. shotgun start. Once play is completed, an awards luncheon with a silent auction and 50/50 raffle will take place at 1:30 P.M.
Registration for the tournament will cost $150, and corporate and individual sponsorships are available starting at $100.
All proceeds from the day will benefit the JLRI and the American Cancer Society.
Auction is open through August 26th!
Become a Sponsor
If you or your organization would like to become a sponsor please complete our simple form and we will contact you.