Featured Sponsors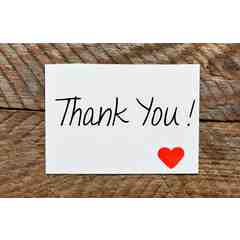 Gittomer/Yasbin Family
Auction Links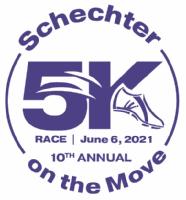 Coming Soon...
Get ready for Schechter On the Move's bigger and better online silent auction!
June 1st at 8am - June 6th at 10pm
KSDS will be auctioning off dozens of amazing items, ranging from vacation stays and jewelry to special activities with your favorite KSDS teachers and our beloved grade gift baskets.
At this time, we are still accepting donations of new items.
Do you have a business you would like to promote to the entire KSDS community? Know a fabulous hairdresser, florist, or chef? Have a beach house with a week to spare? Know someone who works somewhere unique? Reach out to ksdsrace@ksds.edu by March 31st, 2021 and help us make this year's auction the best one yet!

Give a little and get a lot in return.
Whether you have 1 item or 100 to contribute, your participation is an invaluable part of our fundraising efforts. By donating an item or service directly online, you'll be helping to raise money for our organization, and you'll receive a mention on our site that can link back to your own web page.
Live Event Details
Sun Jun 6, 2021
7AM - 10AM EDT
Krieger Schechter Day School
8100 Stevenson Road Pikesville, MD US 21208
Add to My Calendar
Get Directions
Join us for the 2021 Schechter on the Move 5K Race and 1 Mile Fun Run presented by the Herb and Adrienne Haine-Schoenes Educational Fund at KSDS and managed by Charm City Run. Your participation helps support the Krieger Schechter Day School!
We will have an IN-PERSON OPTION but SPACE IS LIMITED for in-person due to Covid protocols.
KSDS families, faculty, and alumni will get a headstart on registering to race IN PERSON.
First come, first served basis.
Option to change to virtual if preferred.
We will be opening the registration to the public on March 8th, so be sure to register this week for your best chance to race IN PERSON.
Space is UNLIMITED for the virtual option.
New this year: Team and Individual Fundraising! When you register, you will have the opportunity to make a fundraising page for your child, who will also be considered part of their grade's team. Let's raise money for everyone to have access to our amazing KSDS education!