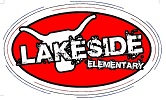 Auction Closed! Thank you for taking part!
The Lakeside Elementary Carnival Silent Auction is now closed. Thank you all for taking the time to point, click and bid in order to support Lakeside PTO and (YOUR MISSION). Congratulations to everyone who:
placed a winning bid
generously donated an item for auction
invited family, friends and community to make their bid to build a better world
If you have won an item and are in Coppell you can go to Lakeside Elementary's library on Saturday February 3, 2018 3-7 to claim your winning item
If your item will need to be shipped additional costs will incur once we bill the item's shipping cost and will inform you of the cost.
Thank you!