Auction Ends: Jun 22, 2015 09:00 PM CDT
The Academy of Music's summer fun-raiser is now closed.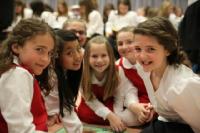 The Lawrence Academy of Music tutti Summer Fun-Raiser is now closed.
Thank you all for taking the time to click and bid to support Lawrence Academy of Music. Thank you to all those who invited family and friends to make their bid.
Congratulations to everyone who placed a winning bid!