The Merrymeeting Conservation and Education Alliance 2013 Online Auction
is Now Closed.
Thank You for Your Participation!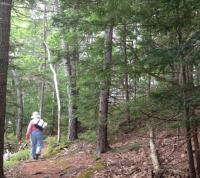 Your support has made this auction a great success for BTLT, CREA, and KELT and has helped to protect programs and places in our communities.
A Sincere Thank You To:
- All who placed bids
- All our very generous item donors
- All who helped to share our auction with others
- Our generous sponsor
Winning Bidders: The Next Steps
1) Items will be available for pick-up starting on Tuesday 11/12/2013 at 12 pm.
2) All winning bidders will receive an email from the auction manager by Friday 11/8.
3) Once you receive your email, please respond to rindrick@kennebecestuary.org or 207-442-8400 with:
How you would like to pay - Credit Card or Check

Whether you will need shipping for your item or will instead pick up the item.
4) For the first 2 weeks, credit cards of winning bidders will be charged only after payment method by credit card is confirmed. If we do not receive a response about payment preference by 11/22, credit cards will be automatically charged for all winning bidders.

5) If you would like your item shipped, it will be sent as soon as payment is received.
This Auction is a Unique Collaboration Between: