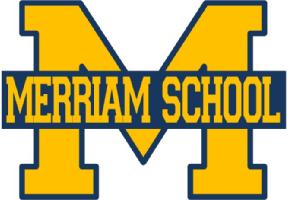 Merriam Awesome Adventures! Round 2!
The generous Merriam Staff and Community would like to show their support of Merriam's wonderful classroom assistants by offering events and activities for auction. These wonderful items are priceless opportunities for students, staff and parents to create community within Merriam. All items will be available to the Merriam community through an online auction here on Bidding for Good. Descriptions of the items are available by clicking on th "View All Items" button below. Online bidding will run from Sunday, April 30th (5 PM) until Sunday, May 7th (8 PM).
Happy Bidding!
Awesome Adventures for our Awesome Assistants!
All winning bidders will be charged a transaction fee of 5% of their final bid, not to exceed $50 per item, to cover a portion of the auction transaction fees. We thank you for bidding and supporting the Merriam School.
All proceeds from this Auction are used by the Merriam School PTO to support our classroom assistants. The Merriam PTO thanks the staff and community for their generosity and their support of Merriam's classroom assistants!