The Dynamo Charities Auction is now open! Let the Bidding Begin!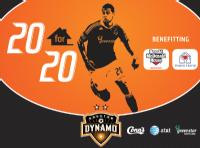 Dynamo All-Star #20 Geoff Cameron and Dynamo Charities plan to donate a total of $20,000 to the Ronald McDonald House and the Fisher House
Auction starts September 13th at 3 pm and ends on October 7th at 3 pm
Make Your Bid to Support Daynamo Charities!
Get ready to point, click and bid!
One of the best things about participating is what you get when you give. All you have to do is point, click and bid! From great electronics gear to once-in-a-lifetime experiences, this is the place to get in on all the online auction action!