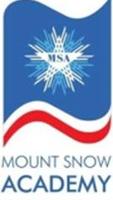 The Online Auction is Open!

The auction will run from December 11, 2020 to December 22, 2020.

All proceeds go to the Mount Snow Academy Ski Educational Foundation in order to support to continue to fulfill its mission of helping students reach their highest potential in academic and athletic achievement, tell your friends, family, community.

Let the bidding begin!