Featured Sponsors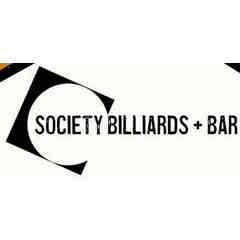 Society Billiards & Bar
Auction Links
Midtown West is ushering in the Roaring 2020s with our new auction!
It's time to kick off the 2020s in style. And you won't even need a brand new Model T to get there.
Coming this March, PS 212 Midtown West, a public elementary school nestled in the heart of Manhattan's theater district, is going to host its annual auction.
You know who's going to win this auction? Well, you, for sure, when you bid on exclusive theater tickets, dinners at some of the city's best restaurants, travel experiences, and much, much more.
But so will the 350+ kids and all their teachers at this warm, nurturing public school where we stretch every dollar to the max to cover school supplies, field trips, teachers' professional development, and other vital needs to help these students thrive during their formative schooling years and beyond.
Do you have something to donate? All the better. We're curating an extra-special auction this year and would love to have you participate. Click the "Donate Items" button, or contact us with any questions. Also, join us for our Roaring 2020's Live/Silent Auction Party on Friday, March 13 at 6:30 PM. Click on "Order Tickets" below to get your early bird reservation!
-PS 212 Midtown West's PTA
Live Event Details
Fri Mar 13, 2020
6:30 PM - 10PM EDT
Metro Baptist Church
410 W. 40th Street New York, NY 10018
Add to My Calendar
Get Directions
We are so excited for the biggest party of the year for our Midtown West parents and friends!
Silent/Live Auction Party: Roaring 2020's!
410 W. 40th St. between 9th and 10th Aves.
Dancing and activities 6:30-8:30, followed by the live auction and more fun until 10:00pm

Photobooth all night

Open bar with beer, wine, and specialty cocktails courtesy of Society Billiards and Next Level Learning
Gourmet food by Kilo Food & Wine
Exciting Raffle, Silent & Live Auction
Supporting all the education, activities, and enrichment at MTW!
Thank you, donors!
We can't do it without you. Thank you for supporting the kids at PS 212 Midtown West.