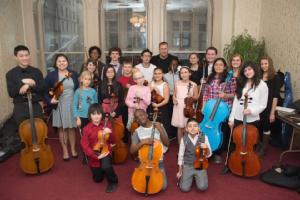 Help support our music program for underserved kids!
Starting on May 25, 2017, Worcester Chamber Music Society will be auctioning off a number of fun and unique items to bid on to raise money for Neighborhood Strings.
______________________________________________________________
Neighborhood Strings is a community-based program of the Worcester Chamber Music Society (WCMS) that offers free music lessons in violin, viola and cello to youth from Worcester's Downtown and Main South neighborhoods. Our acclaimed program provides affordable, high-quality arts education, fosters family involvement, and is open and accessible to underserved youth. Youth learn to make music together with musicians and friends from the WCMS. In the process, they discover a creative outlet that hones life skills like discipline, cooperation, imagination, and leadership. The focus is not just on the child as a musician, but the child as a citizen and a contributing member of society.
Live Event Details
Fri Jun 2, 2017
5:30 PM - 9PM EDT
Tilton Hall, Clark University
950 Main Street Worcester, MA
Add to My Calendar
Get Directions
Please join us as we celebrate Five Years of Neighborhood Strings!
Tickets $65 per person, $500 for a Table of 8. Tickets on sale March 10, 2017
Order online, or by phone 508-757-5006
All proceeds benefit Neighborhood Strings
Event Highlights:
Keynote Speaker: Rodrigo Guerrero, Community Music Program Director of the Massachusetts Cultural Council*
Performances by Neighborhood Strings and Musicians of the Worcester Chamber Music Society
Mexican-style buffet dinner and cash bar
Live and Online Auction
*Rodrigo Guerrero, has dedicated his professional life to the ideal of Social Action Through Culture. Rodrigo's career began at the State Foundation for the National System of Youth and Children Symphony Orchestras of Venezuela, better known worldwide as El Sistema. He has been an integral part of every international landmark of this organization, with responsibilities ranging from production, media and institutional liaison, spokesperson, translator, and personal assistant and consultant to the Founding Director, Maestro José Antonio Abreu.
Give to Give Back - Become a Fiesta! Sponsor
We are asking that you or your company/organization support Neighborhood Strings by becoming a sponsor of our Fiesta! event.
Sponsorship Opportunities: Levels and Benefits
Virtuoso: Lead Sponsor $2000
• Table seating for 8
• Visibility through recognition in all publicity including: Fiesta program book, print ads, online ads, social media and website
• Signage at the event
• Verbal recognition at the event
• 20% discounted tickets throughout the 2017-2018 season for your employees
Suite $1000
• Table seating for 4
• Listing in the Fiesta program book
• Signage at the event
Sostenuto $500
• Table seating for 2
• Listing in the Fiesta program book and website
• Signage at the event
Continuo $250
• Table seating for 2
• Listing in the Fiesta program book
Contact:
Tracy Kraus, Executive Director
508-757-5006
tracy@worcesterchambermusic.org
Extraordinary Vacation Packages!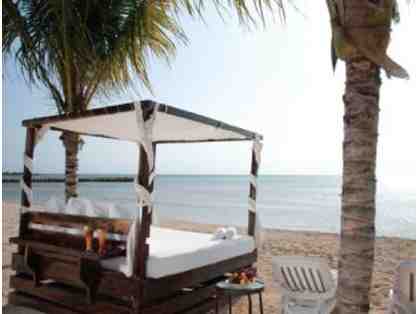 Mexican Vacation at the Hacienda Tres Rios-Riviera Maya 5 days/4 nights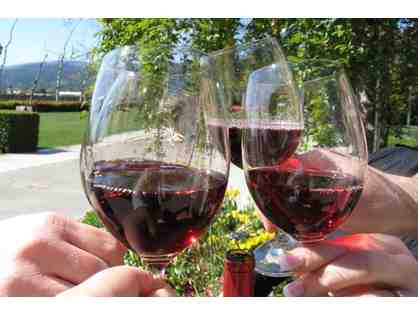 California Duet and Wine Tour, San Francisco and Sonoma