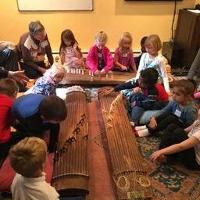 The Online Auction is Open! Start shopping now in support of the work of the NW Language and Cultural Center!
The online portion of the NWLACC fundraising auction is now open. The online portion of the auction will run until Dec 9, 2016 and will wrap up with a few items auctioned live at the special Holiday Open House to be held at the NWLACC campus on Dec 10, 2016 6:00 - 8:30 pm. Proceeds go to Northwest Language and Cultural Center to support their Global Cultures Initiative working with the S. Whidbey Schools. Auction items range from creative experiences to donated items guaranteed to delight and surprise. So, tell your friends, family, community. Let the bidding begin!
Make Your Bid to Support the NW Language and Cultural Center's Global Cultures Educational Initiative!
Now is your chance to not only get all the great items you want, but to do it knowing you are helping support our organization and mission.
For the past two years, NWLACC 's Global Cultures Program has been bringing students of the Langley Middle School face-to-face with people from different cultures around the world. The program helps prepare our future leaders for success in a rapidly changing, globalized world. It provides a foundation for world language learning, improves cultural competencies, and increases tolerance and empathy in an environment where students have little primary exposure to cultural diversity. The children come out of the program having developed a lifelong appreciation for our common humanity and a commitment to global peace and understanding.
This fall, the program has expanded to include all Kindergarten classes. We are asking you, our neighbors and friends to now help us in supporting this essential educational opportunity for our students.
Cross-cultural understanding can't wait!