Live Event
Fri Oct 19, 2018 7:30 AM -
Sat Oct 20, 2018 6PM PDT
Golf: California Country Club. Gala: Town & Gown Ballroom at USC.
665 Exposition Blvd, Los Angeles, CA 90089
Donate Now
Top Bidders
mark3990

$584

LindaCampy

$343

rpae

$339

huhkevin

$215

Dragoncloud

$115

lwmccumber

$99

Love2surf2

$84

bcornel

$80

mh0d8464c

$71

Quedog

$50
Omega Psi Phi Fraternity, Inc.'s
auction is now closed.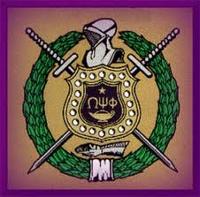 We have closed our auction and are grateful that you have helped raise $17,000+.
This money will go a long way to help make college dreams come true.
We will send all gift cards by certified mail unless otherwise directed.
Your generosity is greatly appreciated. And again, we can't thank you enough...
Until next year...
www.omegaeducationalfoundation.org
Become a Sponsor
If you or your organization would like to become a sponsor please complete our simple form and we will contact you.