Top Bidders
hoc2686

$640

cl66d9ffc

$600

asfcca937

$590

ea11ac0ca

$570

luckyme88

$545

bb0132777

$500

cdeacon

$460

amhcjh

$430

bm6a65574

$415

ab12376ae

$360
The University of Oklahoma Campus Campaign
TIME HAS RUN OUT...Our Auction is CLOSED.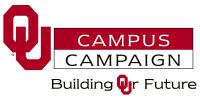 The auction is now CLOSED. Thank you to everyone who placed a bid, and congratulations to all those who won their items!
We will be charging the registered card.
Please give us a day or so to complete, then your items will be ready next week for pick-up/or mail out. You will receive an e-mail letting you know when/where to get them.
Thanks for bidding!
We are now closed!