Featured Sponsor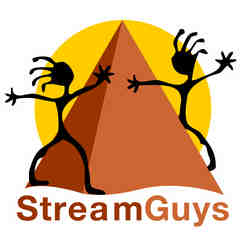 StreamGuys
Donate Cash
Auction Links
November 18 -21
LIVE at 7:00pm (PT)
on KEET-TV and KEET.ORG
Hundreds of businesses donate items to KEET-TV's longest-running fundraiser, the LIVE televised auction. Donating to the auction is a great way to support KEET-TV and put your business in the spotlight. KEET-TV's 2019 Fall Auction is LIVE November 18 - 21 at 7:00 PM (PT) on KEET-TV and KEET.ORG.
Our goal is to raise $13,000. The funds will go toward new projects, like KEET's North Coast Cuisine and Live from the Old Steeple.
To Donate
To donate items valued $50 - $300, please click the "Donate Items" link on this page, or contact KEET's auction department: auction@keet-tv.org . Please note: the deadline to donate is November 1st.
Tune in to KEET-HD or KEET.ORG to bid, buy, and win great gifts for yourself or someone else, while supporting your local PBS station.
Thanks to StreamGuys, the auction will also be live streamed. Enjoy the convenience of watching the auction on your mobile, laptop, or desktop device.
To Bid
Watch the live auction on KEET-TV or KEET.ORG on November 18 - 21 at 7:00 PM (PT), and call 707-445-0811 early and often to place your bid of support for KEET-TV. You'll find practical to imaginative gifts each night.
Thanks in advance for your support of Public Broadcasting!
Live Event Details
November 18 - 21
Live at 7:00pm (PT) on KEET-HD and KEET.ORG
Volunteers will contact the winning bidders each night to confirm and provide more information on how to pick up and pay for items.
Become a Sponsor
Place your company's logo on our site that links back to your own web page and you could develop new business. We can track how often your logo is viewed and clicked to see just how many people are accessing your site.