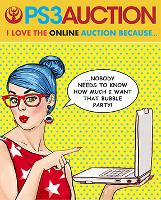 PS3 Auction is open! Items in our auction have been procured by the parents and businesses of our community. We hope you enjoy the many items we have to offer and share this auction with family and friends!
PS3 Charrette School is a NYC public elementary school located in the West Village. Money raised by this auction goes toward supporting our dedicated teachers and administration in providing supplies and programs to enrich our children's education that the NYC Department of Education no longer supplies.
Examples include: Teacher's Aides, Music, Art & Clay, Healthy Lunches, Class Funds, Science and Artist in Residence and Recess Coaches.
Every penny counts and we appreciate your support!
Bidding ends on February 12, 2017 9PM EST
Make Your Bid to Support PS3 Charrette School, a public elementary school serving the West Village and SoHo communities!