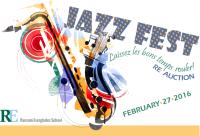 Bid Now for 14-Day Crystal Cruise!


Destinations for 2016 include
Alaska
Baltic Sea & Russia
British Isles
Canada & New England
Canary Islands
Caribbean
Hawaiian Islands
Iberia
Mediterranean
Northwest Passage
Northern Europe
Norwegian Fjords & Iceland
Pacific Coast
Panama Canal
South Pacific
Tahiti
U.S. East Coast
U.S. West Coast
Western Europe
Click on the item for photos and restrictions.
Cruise Expires: 12/16
Make Your Bid to Support Student Financial Aid at Ransom Everglades.