Donate Cash
Auction Links
Top Bidders
TowGuy

$775

cp976eb13

$650

jce3857b0

$610

kj6b5bda8

$440

ca649369c

$418

sb08db7ac

$255

jd58f16d4

$237

jw6d61be0

$212

swc5e4202

$210

ss5482254

$194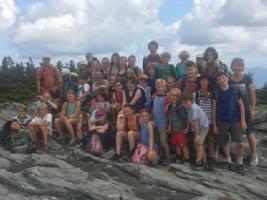 Welcome to our online auction!
The Red Cedar School Auction will run from November 24, 2017 at 9:00 am to December 10, 2017 at 10:00 pm, with proceeds going to the school's scholarship fund. Auction items range from vacation getaways to donated items guaranteed to delight and surprise. So, tell your friends, family, community. Let the bidding begin!
Support Red Cedar School's Scholarship Fund!
Now is your chance to not only get all the great items you want, but to support our organization and mission, as well.
Red Cedar School is a Vermont Recognized Independent School for grades K through 8, located north of the village of Bristol on the edge of the Green Mountains.
We are a community in which relationships are based on dignity and respect, and built through care and collaboration.
We believe that curiosity, thinking, creativity and voice are at the heart of being human, and we encourage their development in all that we do.
We support students in their drive for competence and independence. We believe the energy and joy of education are based in reciprocity and found within a balance of freedom and structure, choice and guidance.
Our curriculum is meaning based, responsive, interactive and vigorous. Our small classes emphasize inquiry, reflection, discussion, reading, writing and experiential learning. Explorations in the arts, our outdoor classroom, field and travel study, wilderness trips, guest speakers and workshops augment classroom learning.