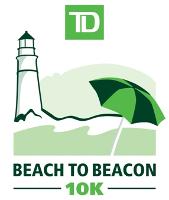 The Susan Curtis Foundation 2018 Beach to Beacon Bib Auction is Open!
This special single-item auction (a 2018 Beach to Beach 10K race registration) will run from May 9, 2018 to May 25, 2018. Proceeds go to the Susan L. Curtis Foundation to help disadvantaged Maine youth develop the character, habits and skills they need for lifelong achievement. The 2018 TD Beach to Beacon race is August 4th in Cape Elizabeth, Maine.
Goal: to raise $1,200 to sponsor an in-need youth for a 2-week character and skill development session.
Note: item reserve of $180 has already been met. While we hope the bib auction will fully sponsor one child, the person with the highest bid (5/25/18 @ 10pm) will receive the bib, regardless of whether we have raised $1,200.
Susan Curtis Foundation programming takes places in an experiential residential learning environment, harnessing the strength of role models and relationships, and leveraging the power of the great Maine outdoors, to build character, habits and skills for lifelong achievement.
Bidding starts at $175.
But we hope to raise $1,200 to sponsor a 2-week skill-development session for a disadvantaged Maine boy or girl!
Thanks to the TD Beach to Beacon for supporting Maine youth!
The TD Beach to Beacon 10K is one of the country's premier running events. Taking place in picturesque Cape Elizabeth, Maine (home of Portland Headlight, one of the most photographed lighthouses in the world), the races hosts 6,500+ runners every August, making it the largest road race in the Pine Tree state.
CHECK BACK WITH US IN SEPTEMBER* FOR OUR ANNUAL AUCTION--GIFT CARDS, CERTIFICATES, AND MORE GREAT ITEMS -- BENEFITING SUSAN CURTIS FDN YOUTH DEVELOPMENT PROGRAMS (CAMP SUSAN CURTIS & CSC LEADERS)
AND STAY TUNED FOR MORE POP-UP AUCTIONS FROM THE SUSAN CURTIS FDN!
Fall Auction Previews (and some pop-up auctions) begin in September. Primary auction dates: October 1 - October 14, 2018.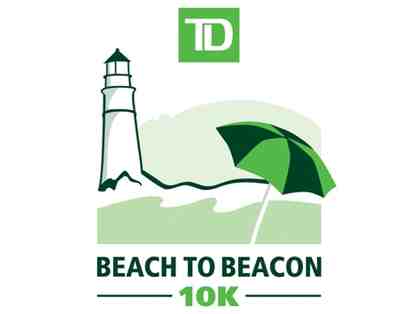 2018 TD Beach to Beacon Race Bib (Charity bib from Susan Curtis Fdn)